How To Create A Free Logo Online For Dropshipping Store
Creating a logo – and staying within budget – can be tricky for new business owners who don't have the capital to spend on a design team. Luckily, creating a memorable logo doesn't have to involve a professional designer.
In this article we'll give you 5 simple steps any busy entrepreneur can follow to create the perfect logo for a brand or business, the top 10 free logo creator tools, and design inspiration galleries to help you get start your online business.
---
How to Create the Perfect Logo in 5 Simple Steps
1. Name Your Company
If you haven't named your business already, you'll need to do so before you start to design your logo. The first step in using most online logo maker tools is to enter the company name (as the name will most likely be featured in the logo design itself).
2. Establish Your Message
Once you've chosen the perfect name, it's time to determine your message. Think about what key aspects of your business you want to communicate to potential customers. Ask yourself who you are as a company and what you stand for. For example, are you an expensive luxury brand or are you trying to attract more of a young, cool audience?
3. Determine Your Visual Identity
The next step is to establish your company's personality and branding strategy. This is where visual elements like color, shape, and logo type come into play.
Don't be afraid to experiment with different fonts, image/word arrangements, and color schemes. This is the fun part!
4. Check out the Competition
It's amazing how much you can learn from your competition. It's important to research what's out there so you can see what's working and what's not. You also want to make sure you're differentiating your business enough so you'll stand out from the rest of the industry.
5. Create Your Final Design
Before you finalize your perfect logo design, research what logo styles do consumers trust most, and once you decide on a style, it's important to get feedback from sources you trust. You don't need to go overboard here, just get a few opinions from people you know will be constructive and honest.
---
The Top Free Logo Makers
Today I'm going to share the top 10 totally free online logo creators available in 2019. And make sure to stay with us until the end. I've got great tips on how to use these tools so that your logo stands out.
1- Hatchful by Shopify
Hatchful is a mobile app for iOS and Android that helps you to build your visual brand identity from scratch. To use Hatchful, simply download the app and answer a few questions about your business. Hatchful will then suggest logos from hundreds of available templates. Once you've chosen a template you like, you can customise the colours and fonts.
The main benefit of Hatchful is that it's not just a logo maker. You can use Hatchful to download all of the brand assets you need, including perfectly sized images for your social media accounts. Hatchful is free to use, although you might want to explore the premium logo templates you can buy within the app.

2- Canva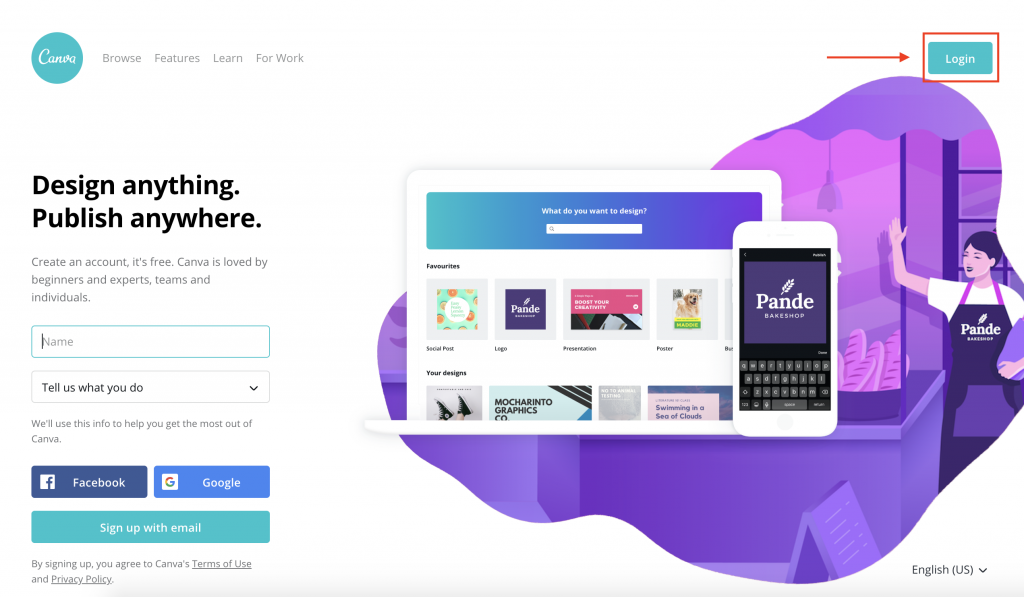 This is a popular online design tool often used to create images for social media. But Canva can also be used to create a logo for your e-commerce store. Canva has many of the features you'll find in professional design programs like Photoshop.
Unlike Photoshop, however, Canva's drag and drop interface are extremely simple and intuitive to use. Canva comes with over 100 logo templates to choose from. And, it also comes with a huge selection of stock images that you can use to create your logo. The best part? You can download your finished, high-res logo for free.

3- Ucraft
Ucraft is a website builder that also offers a free online logo creator. The logo creator is available for anyone to use, even if you're not using Ucraft to build your website. Ucraft allows you to create a logo with the help of different fonts, colours, icons, and shapes. Their interface is simple, making it easy to create and export your logo design in minutes.
Ucraft does ask that you create an account to use the service. It also charges $12 if you'd like to download your design in SVG format. However, it's totally free to download your design as a high-resolution PNG file with a transparent background. If that's what you're after, check out Ucraft to design a professional-looking logo.
4- The Hipster Logo Generator
As you'd expect, The Hipster Logo Generator generates logos in a hipster style. It's not for everyone, but if your e-commerce store caters to a younger crowd, this tool is perfect. The tool is super simple to use and asks you a series of questions to bring your logo design to life. As with Ucraft, you do have to pay to download a high-resolution SVG file, in this case, $10. But, it's completely free to download a PNG file of your finished design.
5- MarkMaker
This clever logo creator generates design options based on the name of your company and your industry. How does it work?
First, you heart the logo designs that you like most.
Then, the software will register the style of design you like the most, and show you more designs tailored to your preferences.
Once you find the design template you like best, you can hover your mouse over it and click the pencil icon to edit the logo to your heart's content. Best of all, MarkMaker allows you to download your design absolutely free, as either a PNG or SVG file.
6- LogoType Maker
This free online logo creator is ideal for startups and small-sized companies on a budget. Simply input the name of your company and choose your industry, and the tool will present plenty of logo templates for you to browse. Once you've found a logo template you like, customise the shapes, colours, and fonts. You do have to pay to download your design in SVG format. But again, you can download your finished design as a PNG or JPG for free.
7- Logaster
Once again, with this tool, you start by inputting the name of your company, along with your industry. Then the tool will show you logo examples to choose from. Once you've picked a template to start with, you can edit the color, text, and icons, before you save your finished design. It costs $9.99 to download your finished design as a high-resolution file, but you can download a smaller version of your design for free.
8- Vectr
This free graphic design software is a bit more complex than the other options we've mentioned. But it's still easy to use, even if you're not a design whiz. One great thing about this program is that you can work with it online, or you can download the program to your computer for free.
Vectr also has live editing, so you can collaborate on your design in real-time, or share your progress with your team. Plus, if you ever get stuck, Vectr has a helpful user guide and tutorials to help. The best part? Every design you create is available to export in high resolution for free.
9- Free Logo Design


This free logo generator has a wide range of professional-looking templates. Like the other tools we mentioned, you start by inputting your company name and industry. Then, the tool will provide templates for you to work with. You can also create a template from scratch by selecting the 'start' button. Free Logo Design charges for a high-resolution file of your logo design. But, you can download a low-resolution file for free if you create an account.

Okay, so now you know of 9 tools that you can use to create a professional-looking logo for your e-commerce business… Let's run through some key points to consider when designing your logo.
First off, research your competitors. This is a great way to get some inspiration, and it helps you differentiate your logo so that your store stands out. Also, don't make your logo too complex. 95% of the world's top brands use just one or two colors in their logos.
And often, one simple icon or shape is all you need. For a more professional-looking logo, try to avoid using generic clipart, or overused imagery. Also, avoid any design elements that are trendy right now, but might look dated in a couple of years. And, don't forget to make sure your logo still looks good in black and white, and small, or large.
Lastly, once you've created a couple of designs, be sure to get some honest, constructive feedback. Try posting a few design options on Facebook and get your friends to vote on which one they prefer. This should help you to hone in on that winning logo design for starting your e-commerce store.
We will continue to update StoreFix.co; if you have any questions or suggestions, please contact us!
No schema found.